Order within
00
HRS
00
MINS
00
SEC for delivery by
Wednesday 13th December
Premium Roller Banners
Our quality premium roller banner weighs 5.9kg and comes with a padded carry case and shoulder strap. The base unit is robust and has a visually stylish looking design.
Regular price
£86.00
£103.20 inc VAT
Regular price
£96.00
Sale price
£86.00
Unit price
per
FREE UK DELIVERY INCLUDED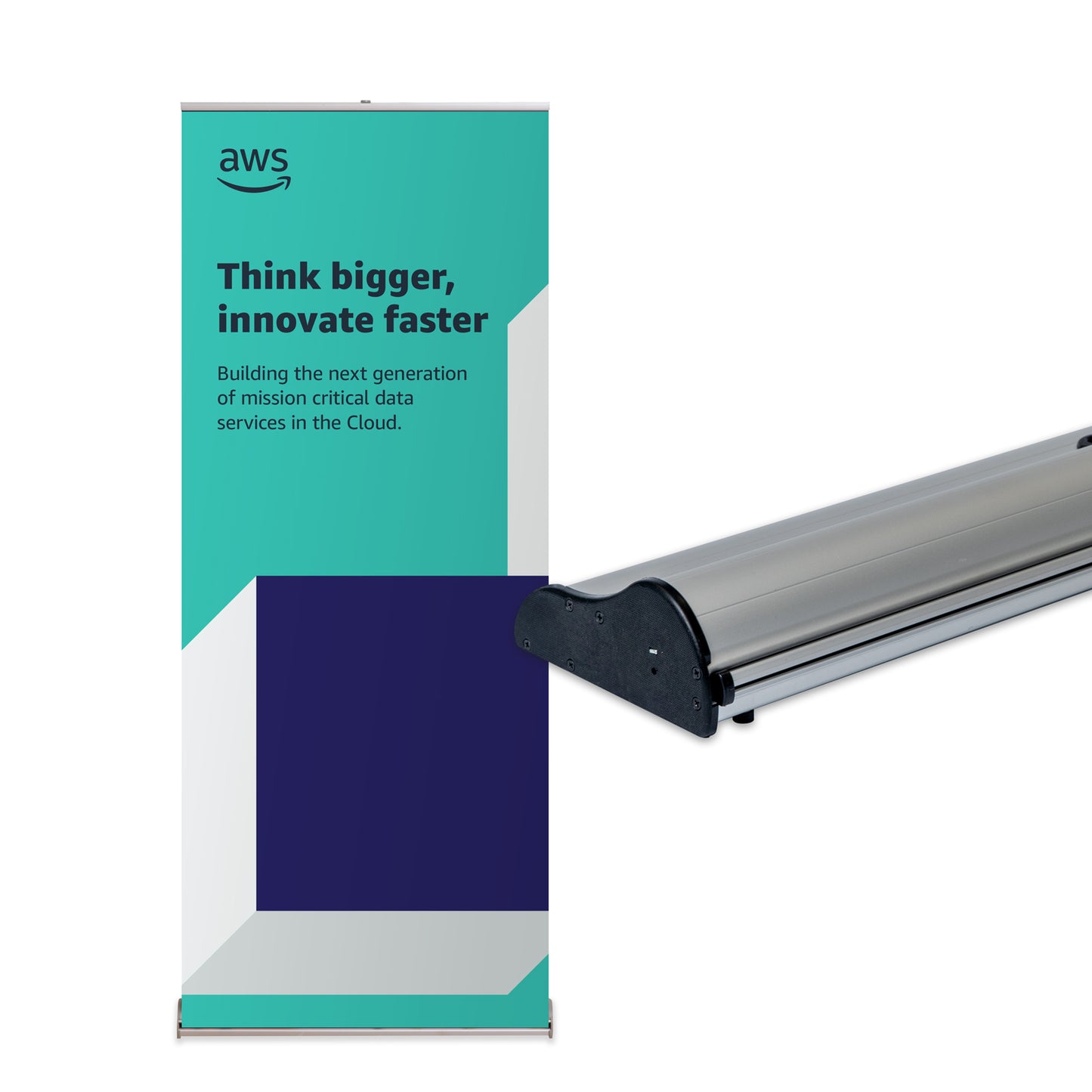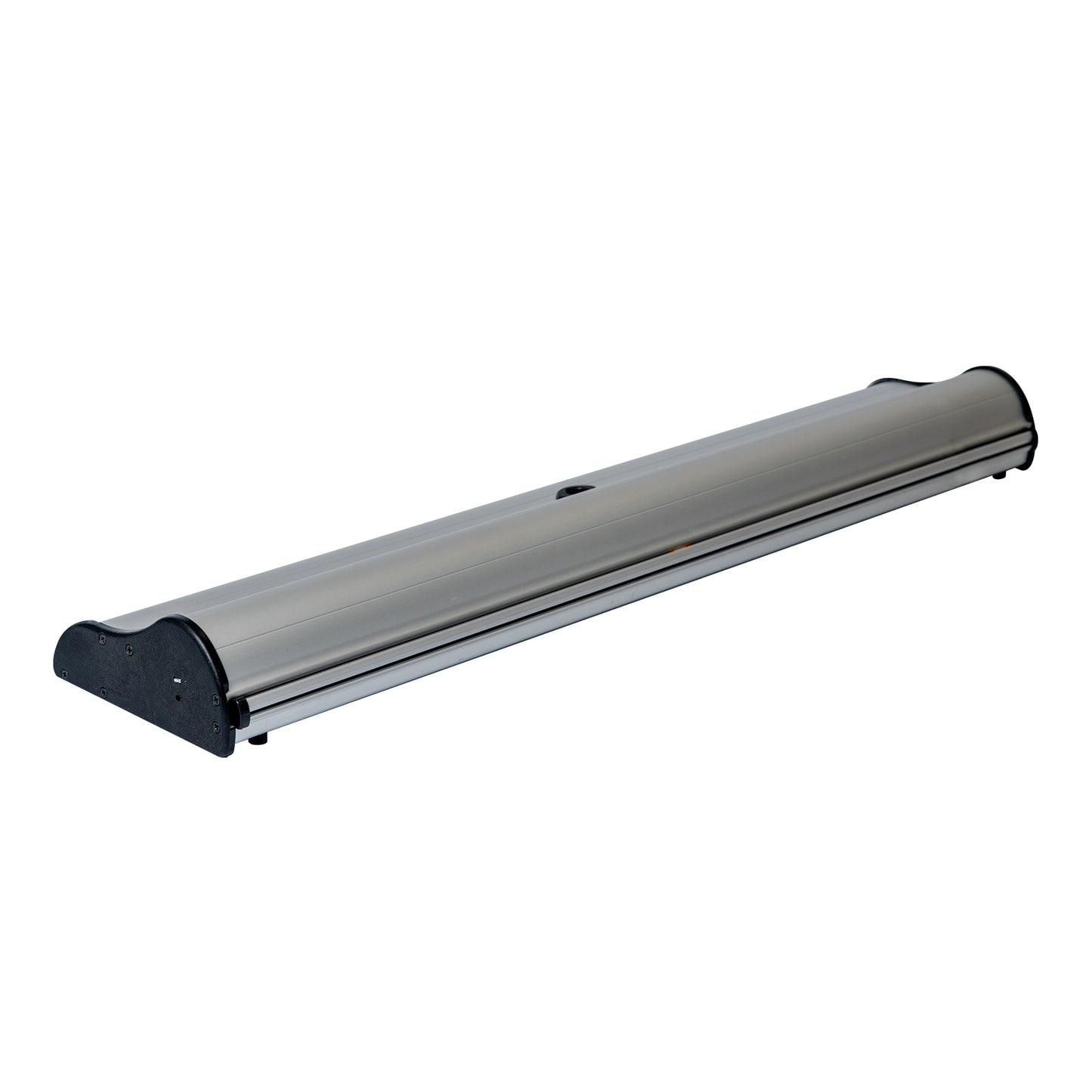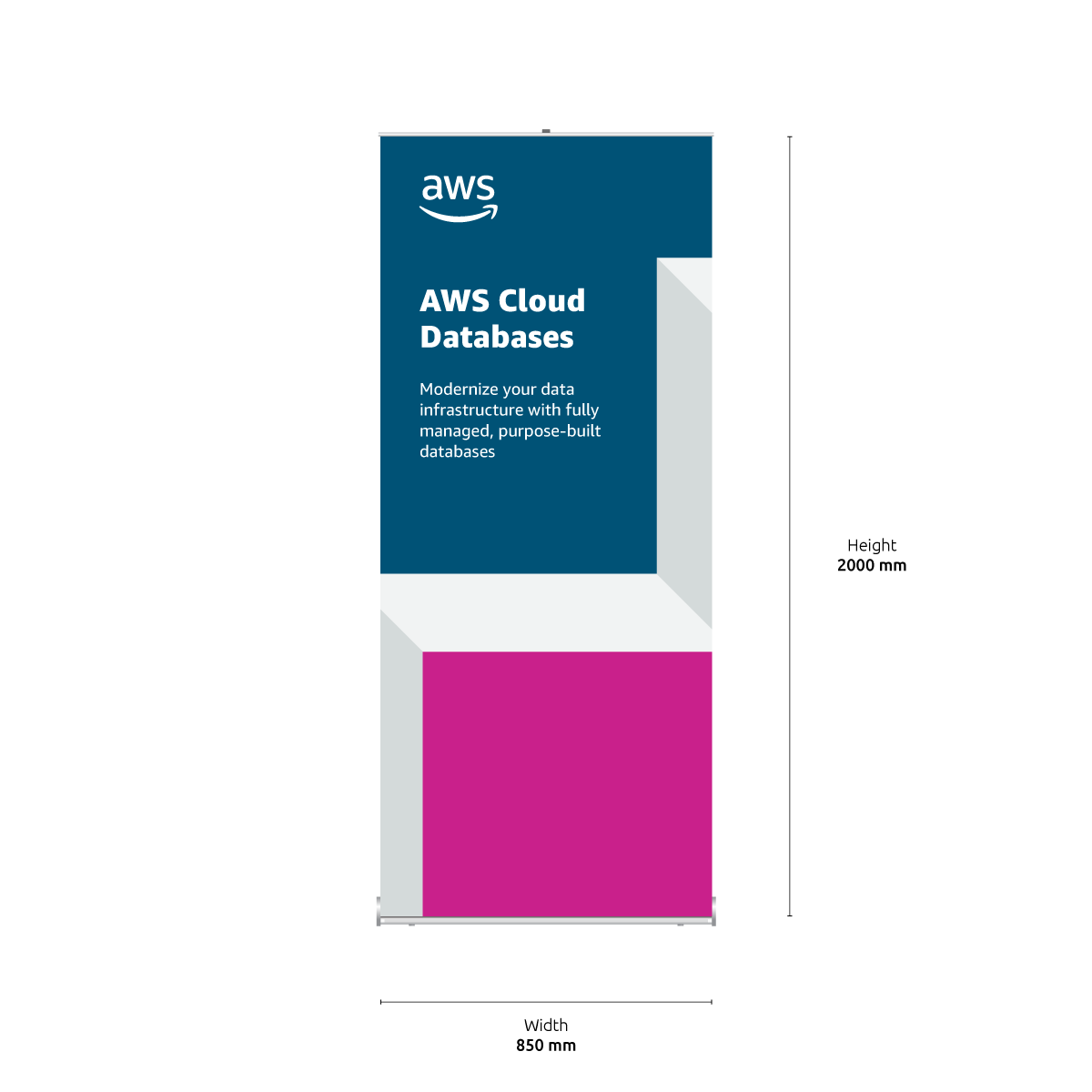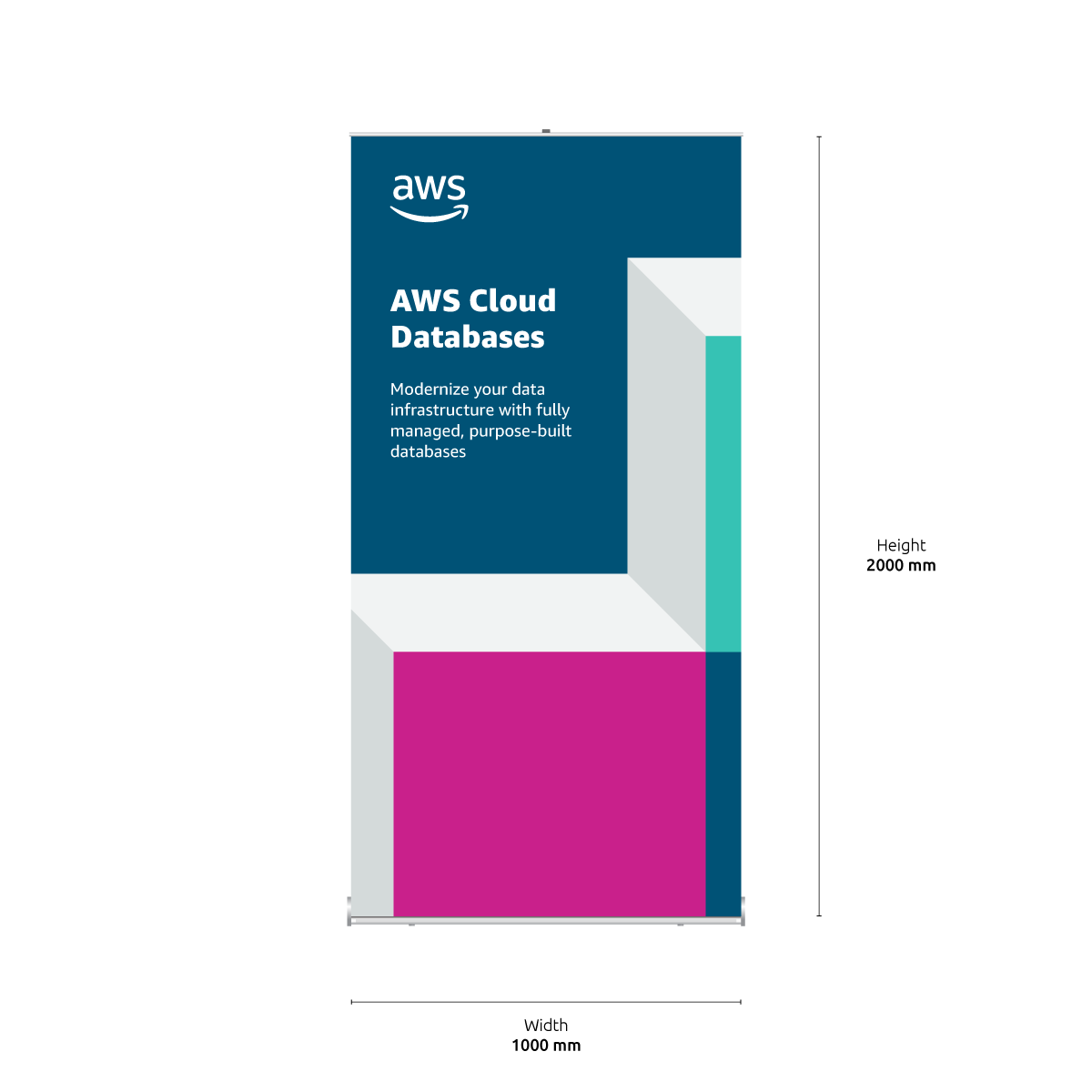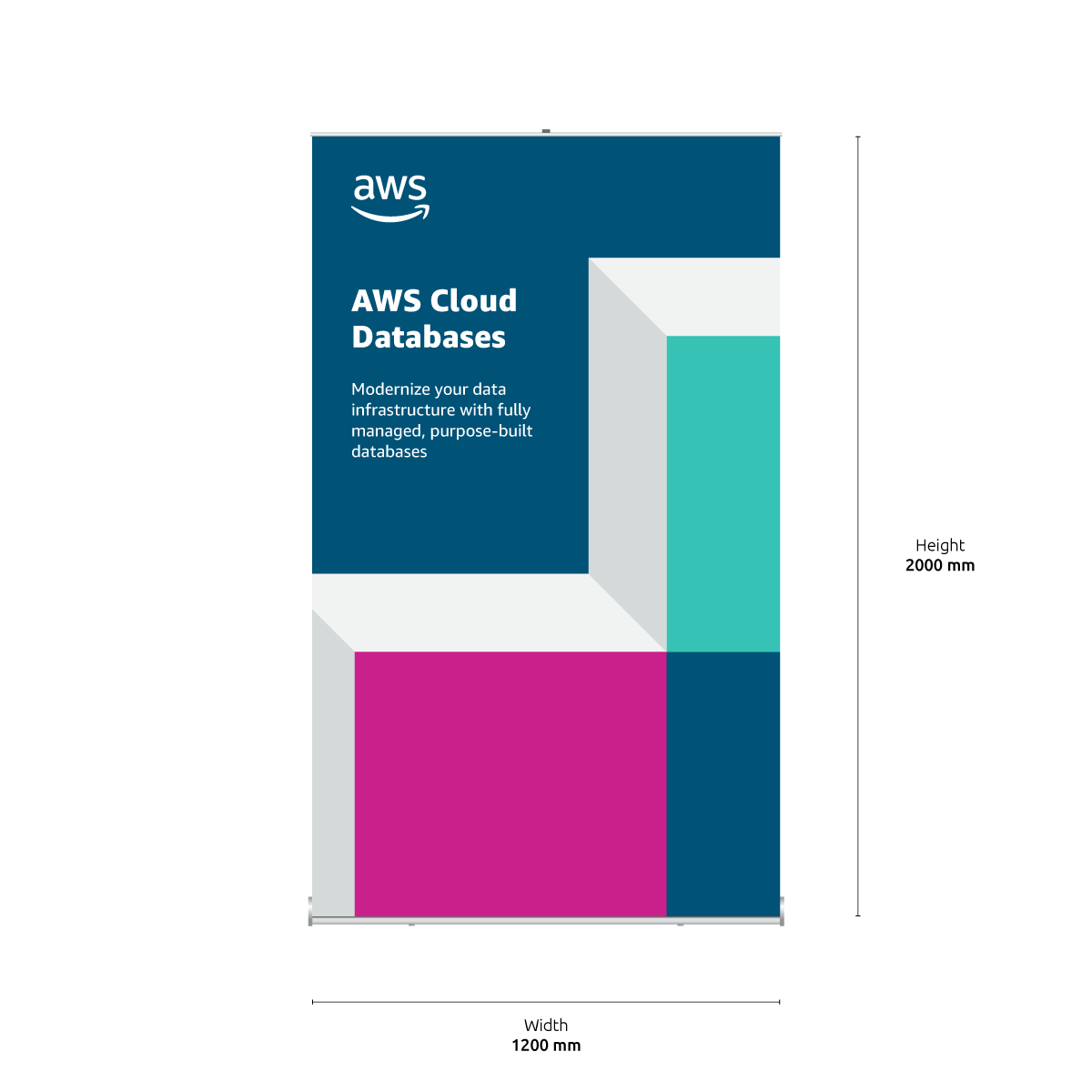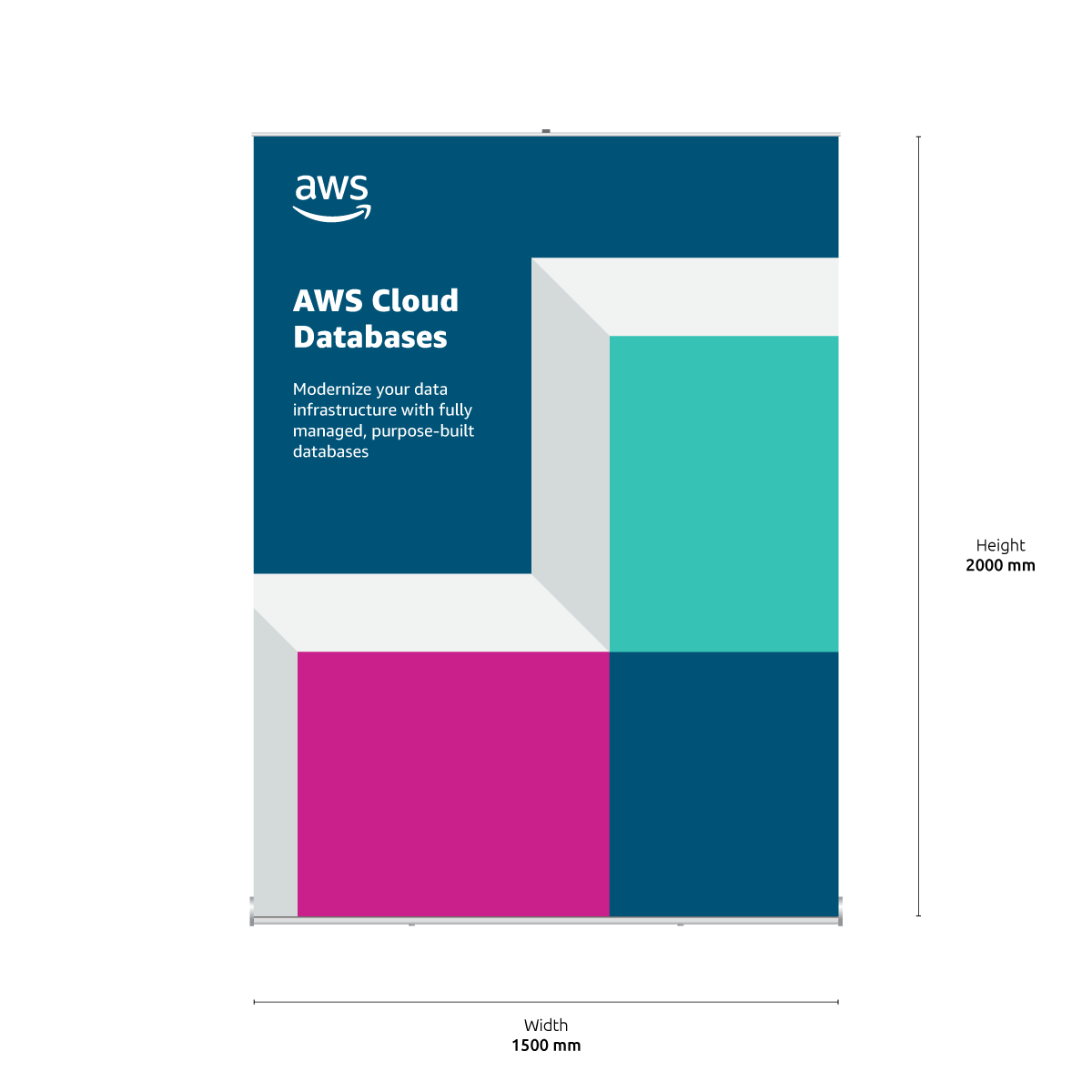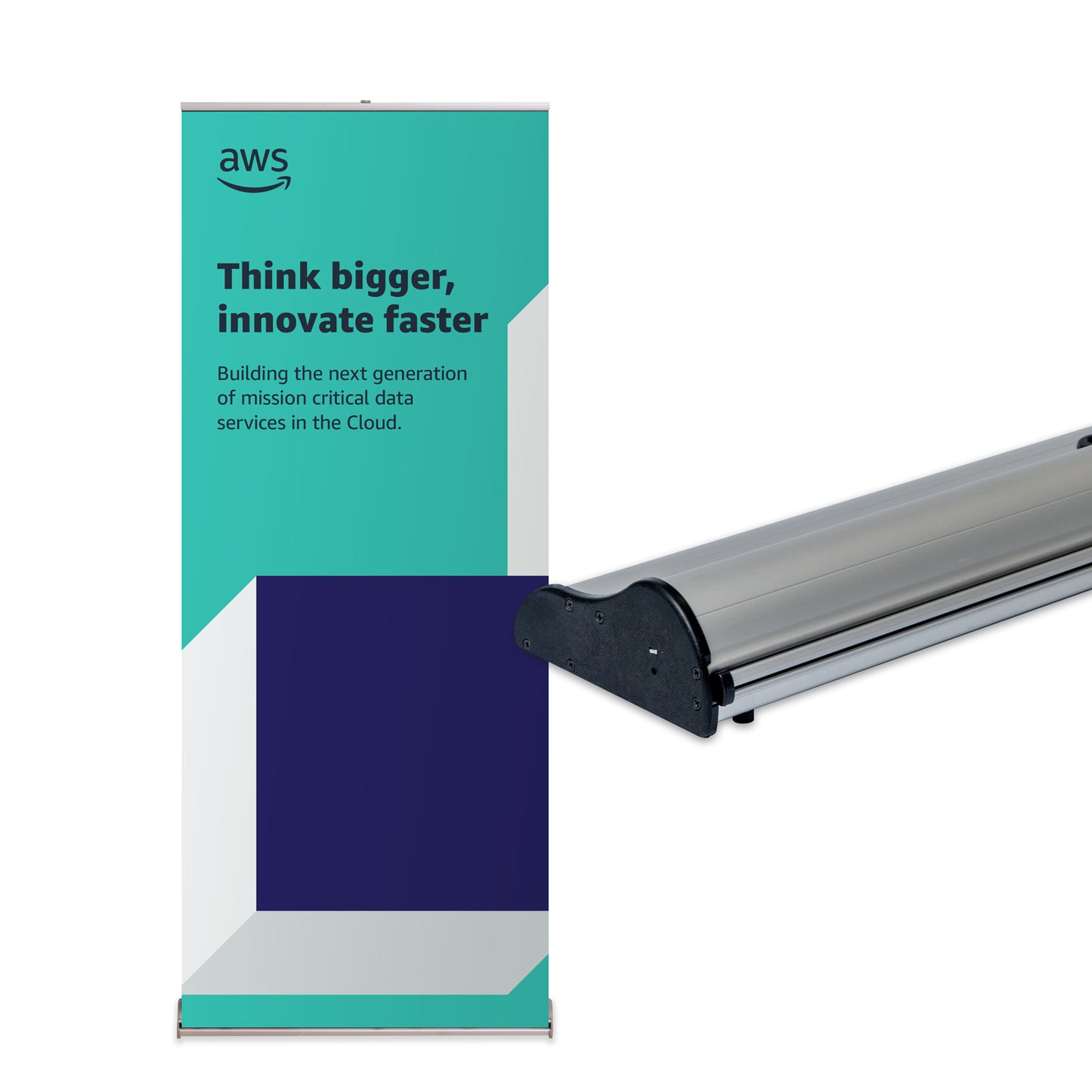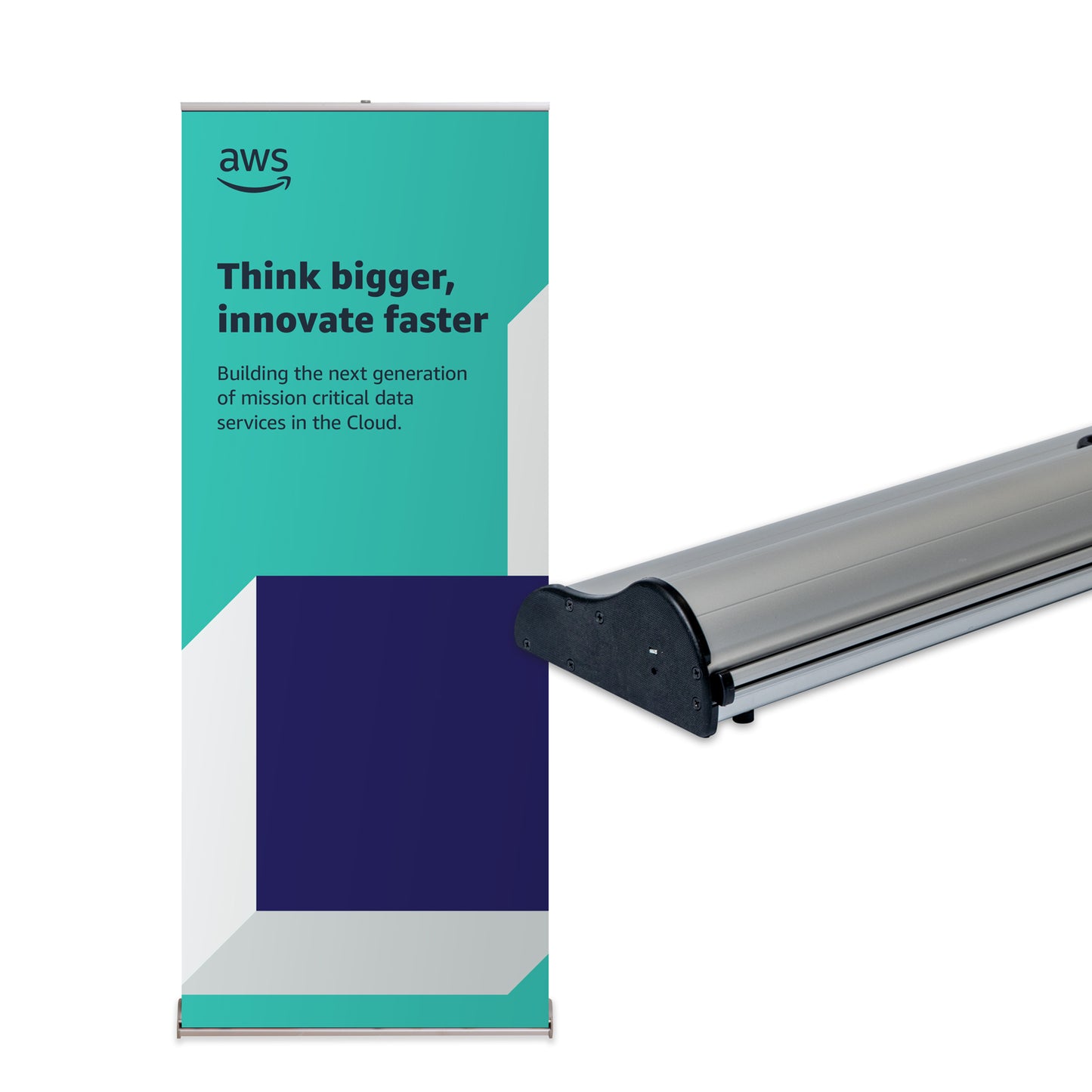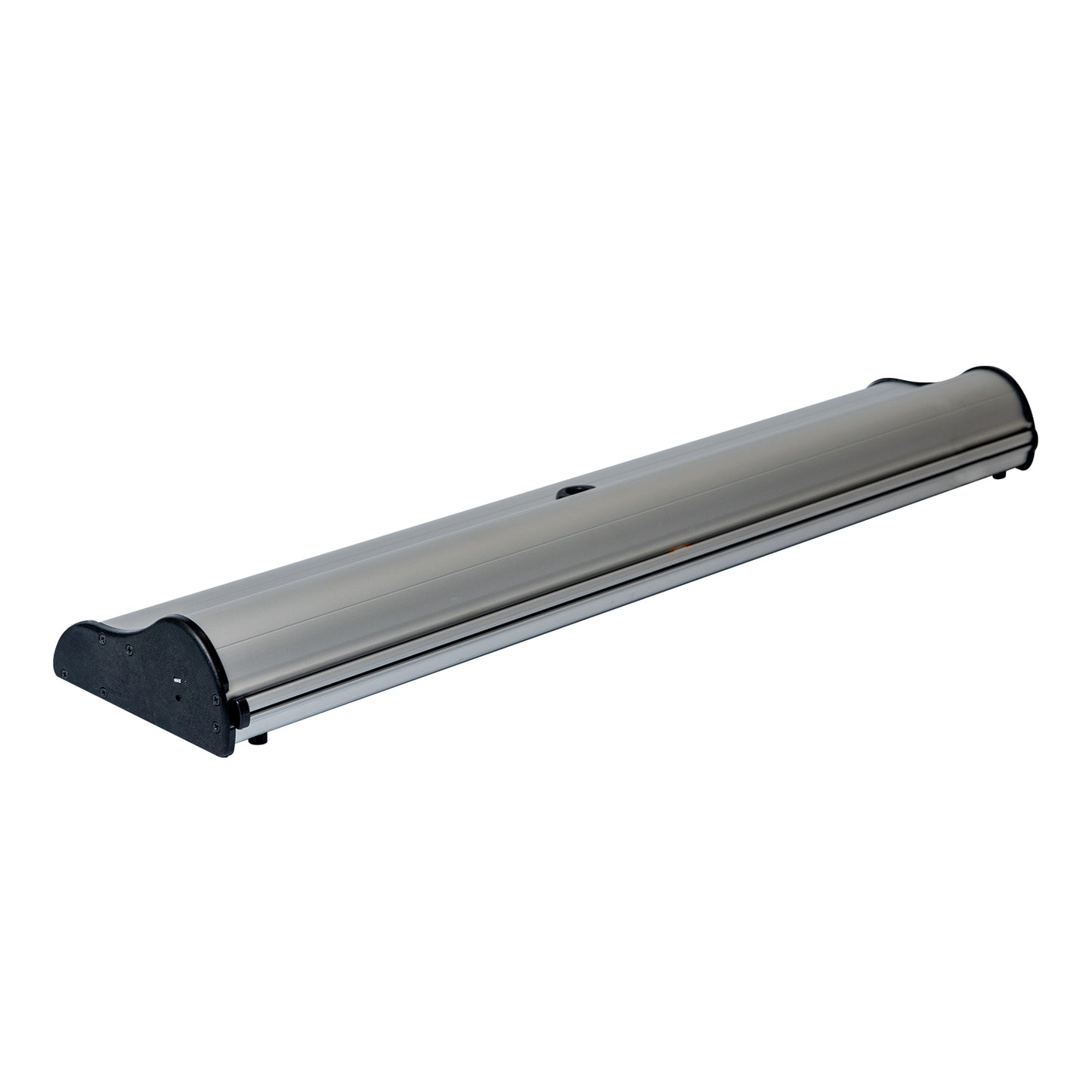 See what others had to say about us
"The quality of these banners are impressive. They came very quickly and exactly what my team needed at a great price. Will definitely be shopping here again."
Amazon - Senior consultant
Next Day UK Turnaround

Multi-banner discounts

5* Customer Service

FREE UK Delivery
Why choose this unit?

On our Premium range the graphic rolls from the front at the very bottom of the base unit creating a more stylish look. It has practically no visible base unit from the front of the display. This gives an increased graphic area, is more appealing and has more visual impact. Choose this range if you are looking for a stylish base unit & more visual appeal.

About the unit

The Premium Roller Banner unit is stylish, robust, designed and manufactured in the UK and well engineered with hard wearing polished end plates. Underneath the unit there are two adjustable screw out feet ideal for levelling on uneven surfaces. Its available in four widths, starting with the standard 800mm unit followed by 1000mm, 1200mm and 1500mm wide units. Designed for long term indoor use on a regular basis, the unit also performs well in high footfall locations and can be used in entrances and foyers due to its added weight and stability. It comes with a well made, durable, quality, padded carry bag which also has an adjustable shoulder strap.

Great graphics

The premium units graphics are printed on the industry's best material, 'Illford Photographic Lightstop' and is printed with the highest quality printer settings. For added durability, an optional over laminate is available at a small extra cost - select this option during the order process. All our products are printed using environmentally friendly inks and our printers run from our own solar power supply ensuring minimal impact on the environment. Remember; our professional design studio can create your artwork for you - select this option during the order process.

Key features

Stylish UK designed and built base
Graphic rolls from foot of base
Increased graphic area
Excellent stability
Solid base 800mm weighing from 5.9KG
Stabilising feet for uneven surfaces
Printed on Illford material
Option to laminate
Double sided option available
Graphic height of 2.14m
Widths 800mm, 1000mm, 1200mm & 1500mm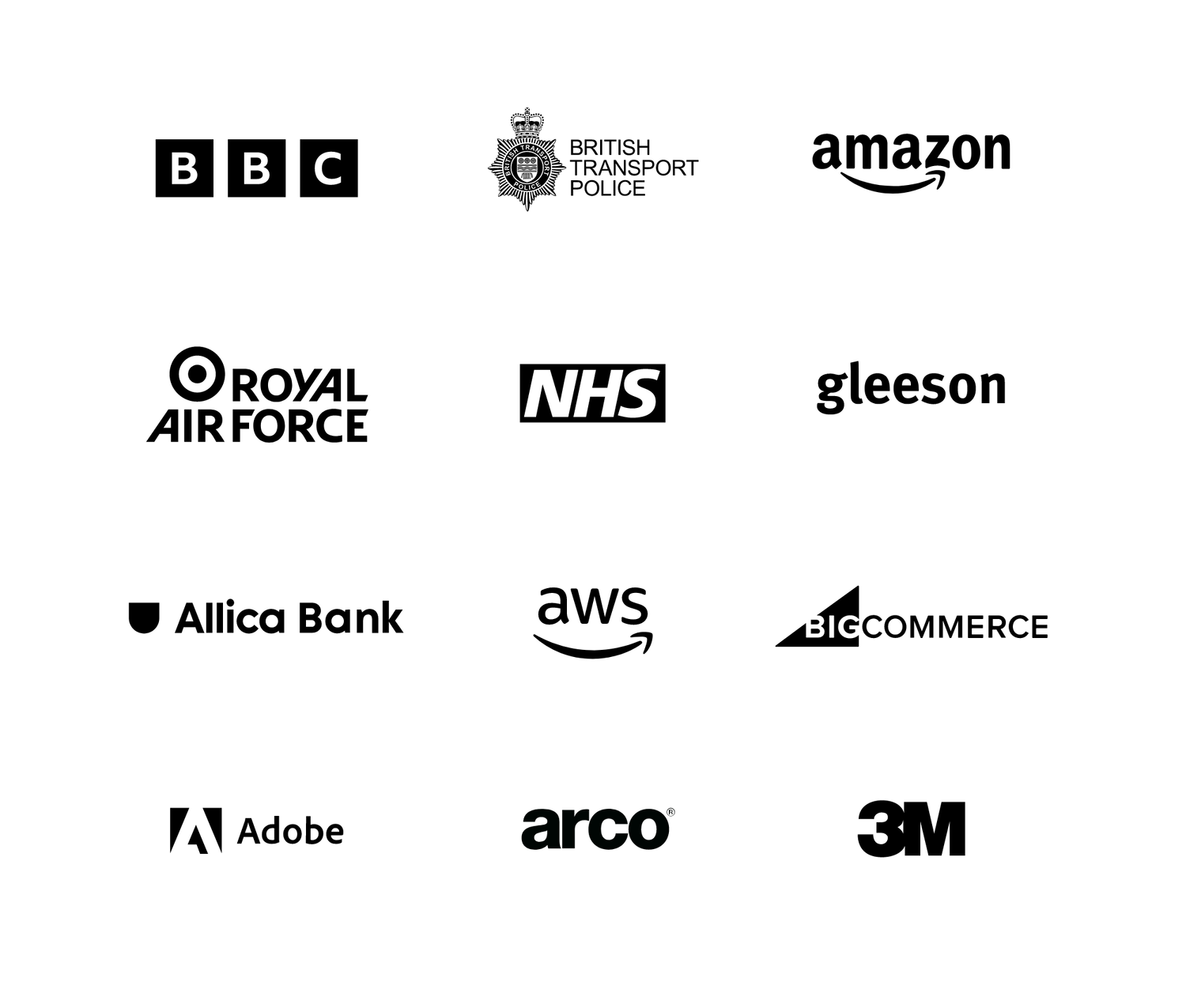 We're proud to work with a broad range of clients:
From multi-national corporations to independent small businesses. We treat each and every order with the same level of care and attention to detail.
Browse our roller banner collection
View all
How it works
Supply your own artwork

Already have your print ready artwork done? Great! You can upload your artwork on the product page or via our WeTransfer channel after you have checked out and placed your order.

Need help with the design?

No problem, we can design it for you. Send us your logo, and anything extra you may have such as text, branding guidelines, high resolution images, colour specification and our team of talented designers will do the rest.

Checking your artwork

We will always check your supplied artwork to ensure it is ready for print. If you would like us to proof the artwork back to you for final approval before print, please check the proofing option in the basket.
Frequently asked questions
Does my order come with just the banner or is everything included?

Your roller banner order will include everything such as the banner, stand and carry case.
Are roller banners suitable for outdoor use?

We advise not to use them outdoors however, if it is not too windy then you should be able to use them outside if you weigh them down.
What is the difference between the budget and the standard?

We print using the exact same media on each option. However, although they look the same, the standard roller banner is a much more hard wearing and robust option.
What size options do you offer?

Our roller banners come in a range of different widths including 600, 800, 850, 1000, 1200 & 1500mm.
What size should I supply my artwork?

You can browse our artwork templates by clicking here. This will give you a full guide on how we require the artwork to be supplied.
How soon will I receive my order?

Our standard turnaround is 3 working days with the option to upgrade your order to a next day when order before our cut off time.
Need it fast?
Express Turnaround

When selecting your roller banner, you can choose from either 5, 2 or next day turnaround. Orders must be placed before 2pm .

Delivery options:

We offer free delivery on all roller banner orders to mainland UK. During the checkout process, you have the option to upgrade to a pre-10am, pre-noon, Saturday or Premium DHL

Trustpilot certified

We are the UK's highest independently scored roller banner supplier. We have an independently certified Trustpilot score of 5/5; a credit to our hard-working team which ensures you get what you want, every time you order.
We have you covered
Rollupbanner is one of the UK's leading suppliers of roller banners, also known as pull up banners or roll up banners. We pride ourselves on offering our customers the highest quality products on the market at affordable prices.

We specialise in roll up banners, PVC outdoor banners and exhibition stands. All of our products come with a free-of-charge artwork proofs via email to ensure 100% customer satisfaction.

We offer three different levels of roller banners for our customers, covering every possible requirement. Whether you need a budget but great quality banner to last a couple of days at an exhibition or the best of the best to stand out… we can supply it! We work hard to source the highest quality media for our roller banners and other products and never cut corners. We can offer our pull up banners at such a great price because of the sheer volume of our orders.