Exams Bundle
Manage pupils and set the scene on exam day. This bundle really is perfect to concentrate the mind and make students and staff aware that exams are in progress.

What's includes:
• 3 × roller banners - (80cm × 200cm)
• A frame sign - (A2)
• Desktop display (A4)
• Design, artwork & proofs
• Free delivery
Regular price
£269.00
£322.80 inc VAT
Regular price
Sale price
£269.00
Unit price
per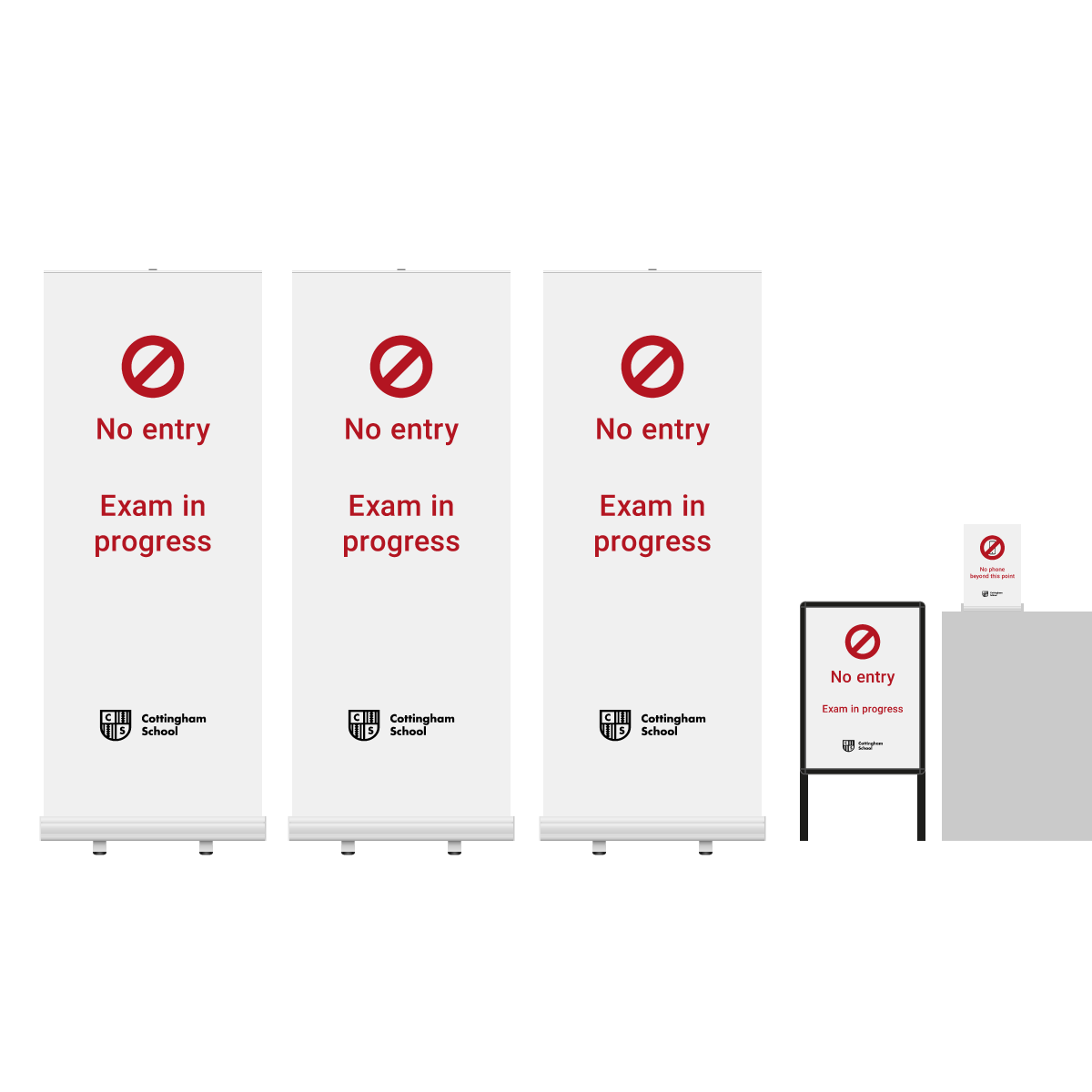 We have you covered
Rollupbanner is one of the UK's leading suppliers of roller banners, also known as pull up banners or roll up banners. We pride ourselves on offering our customers the highest quality products on the market at affordable prices. 

We specialise in roll up banners, PVC outdoor banners and exhibition stands. All of our products come with a free-of-charge artwork proofs via email to ensure 100% customer satisfaction. 

We offer three different levels of roller banners for our customers, covering every possible requirement. Whether you need a budget but great quality banner to last a couple of days at an exhibition or the best of the best to stand out… we can supply it! We work hard to source the highest quality media for our roller banners and other products and never cut corners. We can offer our pull up banners at such a great price because of the sheer volume of our orders.